In order to facilitate your entry into the Linework Ecosystem and the creation of the internal wallet on your profile, we invite you to follow these simple steps and join our community on the Linework App, available on Google Play (for Android devices) and App Store (for iOS devices), as well as the web version at https://linework.app: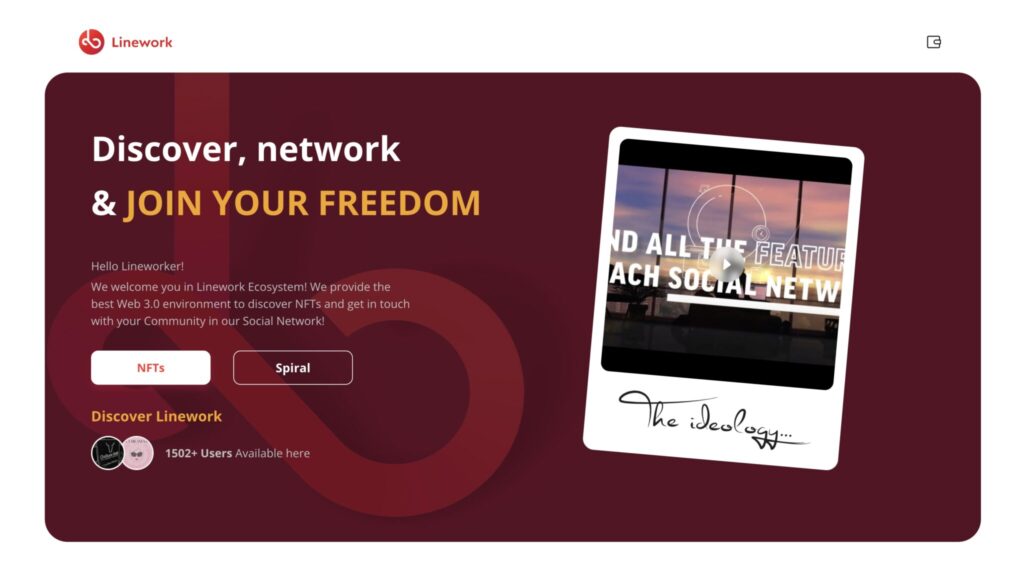 2. Select "Sign In" then "Log in by Email" and finally "Don't have an account? Sign Up"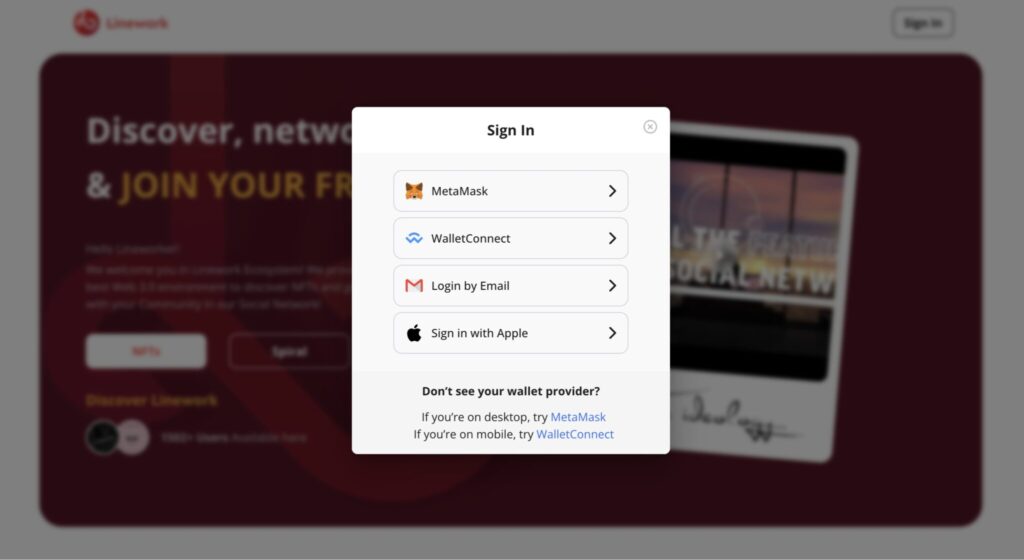 3. Enter your email and a password of your choice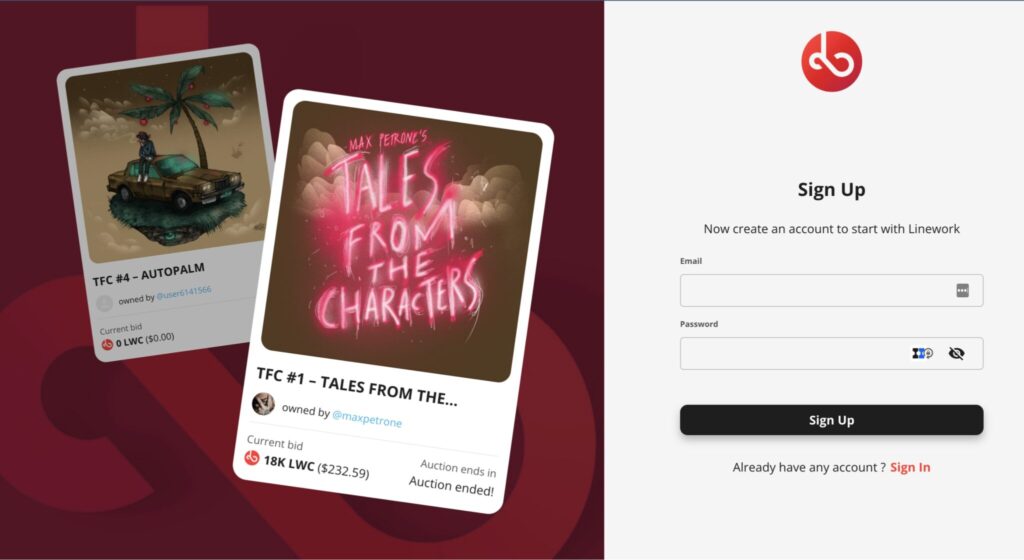 4. Enter your email and a password of your choice
5. Re-login to the "Sign In" page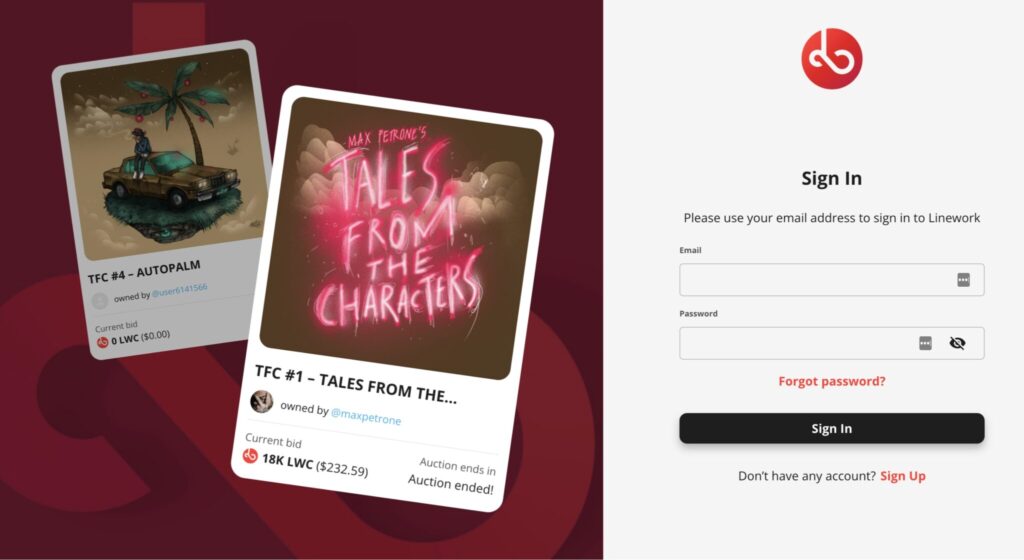 By doing so, you will have created your profile and will automatically create your internal wallet that you can use to manage your assets.
We remind you that useful video tutorials for customizing your profile and for using the Linework app are available on Fabrizio Pizzuti's profile at the following link: https://linework.app/profile/29 or by simply searching for the user "fabriziopizzuti" in the "Spiral" section of the App.
We are at your disposal for further needs via our Help Centre, which you can find in the "Setting" → "Help Centre" → "Submit Ticket" section (https://linework.app/support).
Connect, share, and let everyone know about Linework!
The more the merrier!
JOIN YOUR FREEDOM!