Manage all your digital assets. Freely and securely.
Linework App provides an easy and user-friendly access to Web 3.0 with one-app-only access. The socio-economic importance of the Ecosystem and the innovative value of the App are fundamental, which increase the interest linked to the Smart Contract technology on a daily basis, resulting in greater traffic and consequent market volume.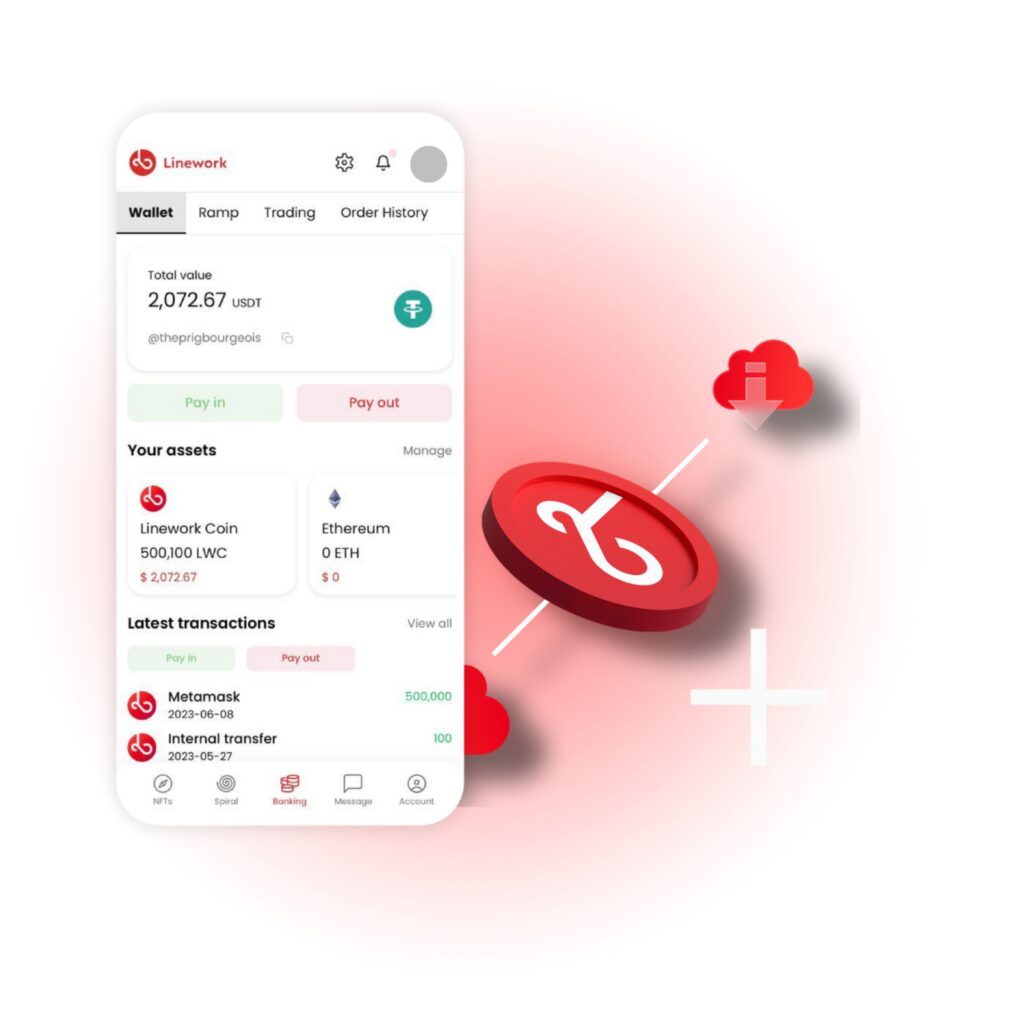 Simplify Your Financial Life
Wallet
One single hot wallet to safeguard all your digital assets. Store them, manage them, check your daily balance.
Ramp
Integration to purchase your favorite cryptocurrencies. ETH and USDT are on your fingertips inside the dedicated section.
Trading
Buy, sell, trade, create value. With a user-friendly interface, you are ready to trade your LWCs.
The universal way to manage your money globally
Linework is a groundbreaking financial service that enables users to manage money internationally with ease. It simplifies financial transactions that are otherwise complicated and expensive while maximizing security and efficiency. Users can use Linework to do almost anything related to money, such as transferring money to family members, paying for goods and services, and buying or selling cryptocurrency.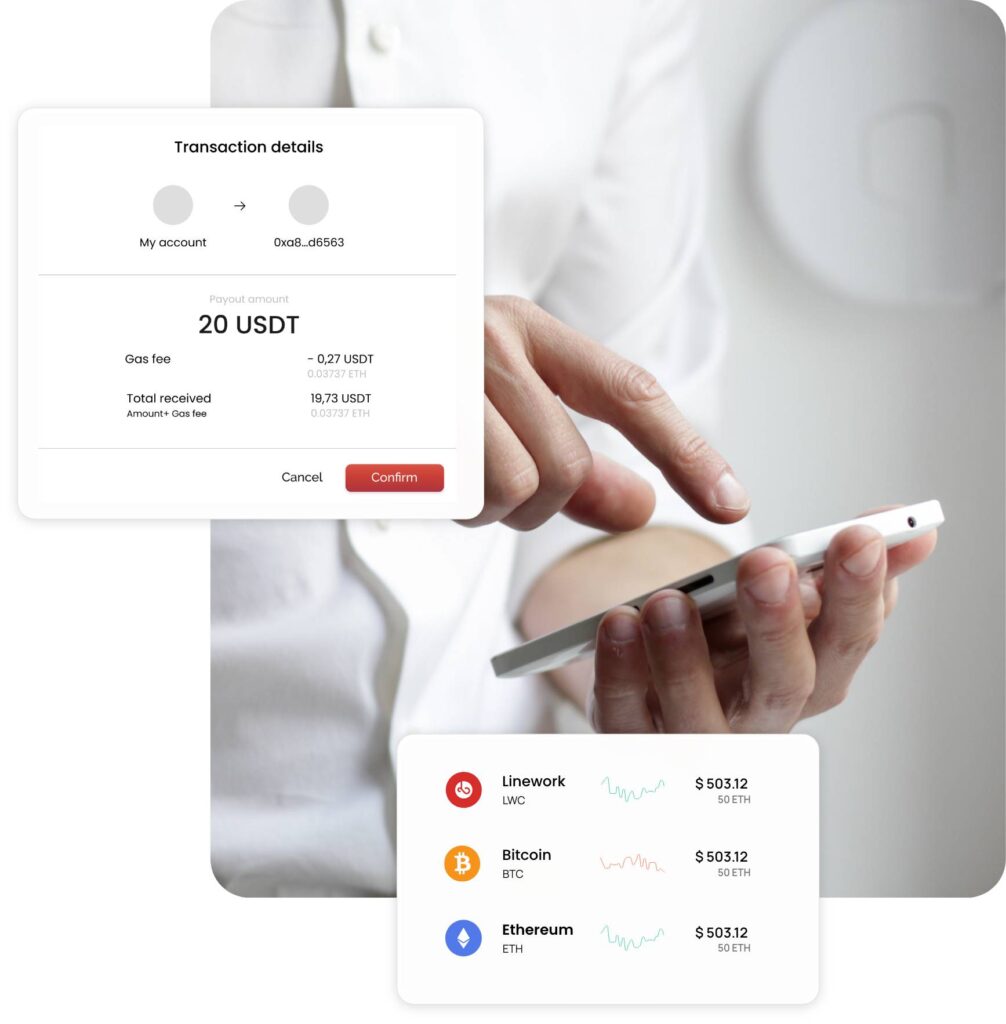 Believe in an open world without limits
A world without borders in terms of money means that people from all over the globe have easy and equal access to financial resources, investments, and opportunities. Instead of being restricted by their nationality or geographical location, individuals and businesses can freely exchange and invest money in any part of the world. This would ultimately lead to a more inclusive, diverse, and dynamic economy that benefits everyone.
Join over a million people
Be a part of the creation of true value through Linework's innovative products. Join the consolidated and integrated platform that allows users' world to be visible on several marketplaces which gives global recognition to their pieces of art.