Linework: Ready for the second appointment dedicated to the "Magnifiche 20", with the artist Cristina Stifanic. 
Linework: Let's talk about you, Cristina. Impertinent and straight question: how have you become an artist?
Cristina: I don't know who was born before, Cristina or the artist. I believe that everyone has a calling and when we try to separate it from our identity, we get sick. After my graduation in Computer Science and a 10 year long career in prestigious multinational tech corporations, I realized that I cannot express my creativity as much as I wanted.
Then, I decided to delve into my passion for art attending painting techniques classes at the Academy of Applied Arts in Milan and start my artistic career.
I enjoyed creating images on my computer and I didn't feel the need to express myself on canvas, but the market wasn't ready for digital art so I have adopted a hybrid technique: to realize digital pieces, print them on canvas or fine art paper and enrich them with my painting interventions. I have started to propose myself to contemporary art galleries, museums and artistic events during the Biennale in Venezia, cultural foundations and Italian embassies in Europe and Asia.
My series of paintings "DIABOLIK POP IKON", inspired by the back covers of Diabolik comic series, has given me my actual visibility on the contemporary art market. I have elected Diabolik as the black angel of Pop Art, as René Magritte did with Fantômas at the beginning of XX century.  
Having a curious and multifaceted personality, I have always tended to have a liquid approach between art and innovative technologies and, since NFT has approached the market, I have started to express myself through this powerful and charming tool.
Linework: Today we live in a world where everything seems to be art but we risk that, at the end of the day, almost nothing is. What is your vision of Art and what should be, as far as you are concerned, the role of the artist in today's society?
Cristina: Contemporary art must challenge conventions and push the limits of perception and human imagination. This is often achieved through unconventional techniques and materials that allow the artist to explore new forms of expressions, going beyond the traditional outputs of art.
Many contemporary artists focus on representation of social inequalities, of injustice, of discrimination and contradictions of the society. This is accomplished by pieces that offer a critical and aggravating comment on reality, inciting consideration and public discussion.
Personally, I believe that artists should give a content to their own time period, rather than simply express the content of an era. This way, contemporary art can become a tool of social and cultural change, offering an alternative vision of the world and the social dynamics. History has shown that, even during the hardest and most dramatic periods of humanity, beauty and art have been able to emerge and inspire people. In this moment of my life, art is becoming a form of resistance and expression of hope in humanity itself.
Linework: Let's circle back to our "Magnifiche". Here is the second serie of Mona Lisas. Where do they come from? What is their story?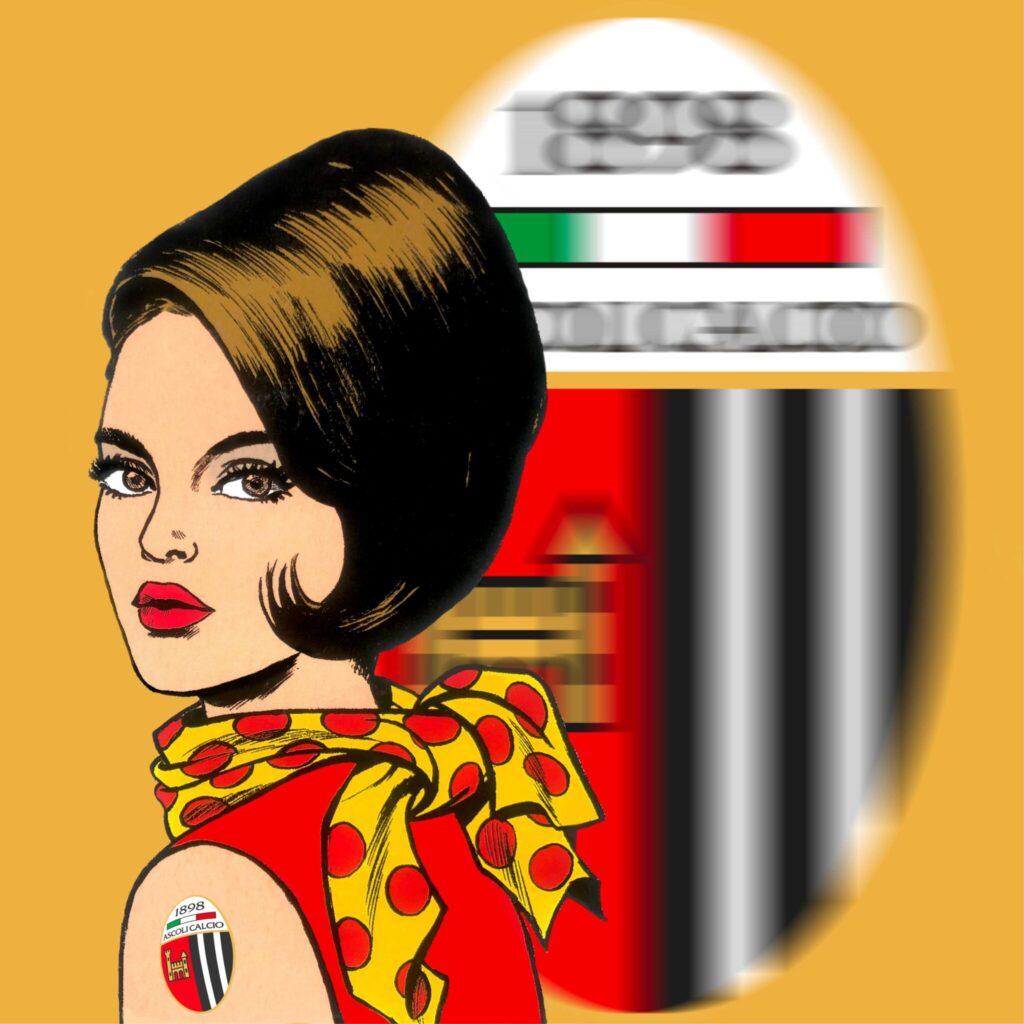 The Mona Lisa from Ascoli captures you with its mysterious glance, its ancient and elegant charm wraps you up like a silk scarf and takes you into a world of art and beauty.
The towers that stand out against the sky seem to challenge the clouds and their magnificence makes you feel small but, at the same time, instills in you a sensation of wonder and surprise. The cobbled roads and the stones that are made up of can tell stories from good old times and make you feel part of them.
There is a hidden treasure on the bottom of the lake, waiting for somebody to find it and redeem it. Maybe a chest full of golden coins, maybe a magic potion or a message in a bottle that contains an ancient secret. At the end of it, maybe the true treasure is the emotion that comes out of the eyes of the Mona Lisa from Como, while she admires the beauty of the lake that every day reinvents itself with its light and its radiance. This lake gives us deep and intense emotions, without asking anything more than to love it and respect it.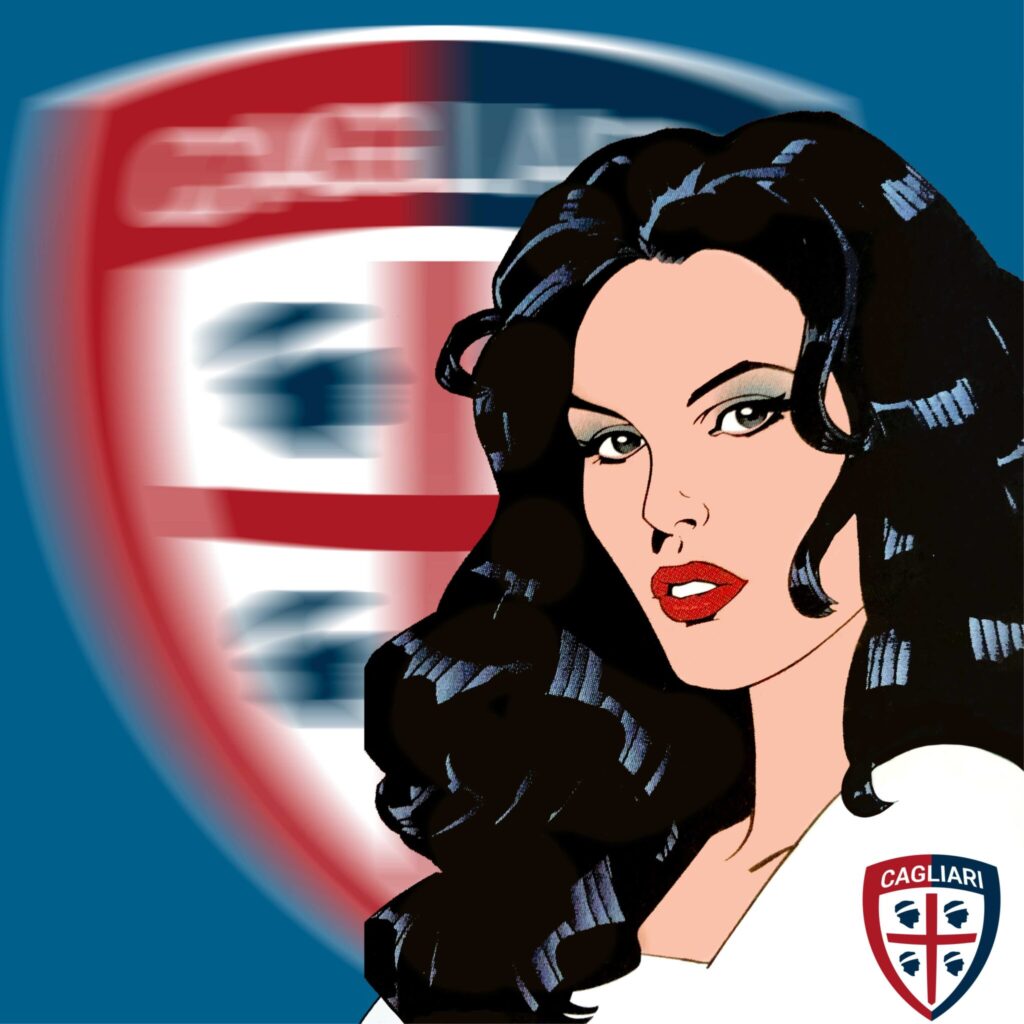 Haughty and proud of its own capability to keep its identity throughout the centuries, the Mona Lisa from Cagliari invites us to dive into its beauty and be seduced by its soul, just as the angels did, coming down from the sky to discover their slice of heaven on Earth. And when the sun dives into the water of the Angel's Gulf and the sun is setting, Cagliari becomes even more magical, as it wants to reveal its deepest secrets to the wary listeners only.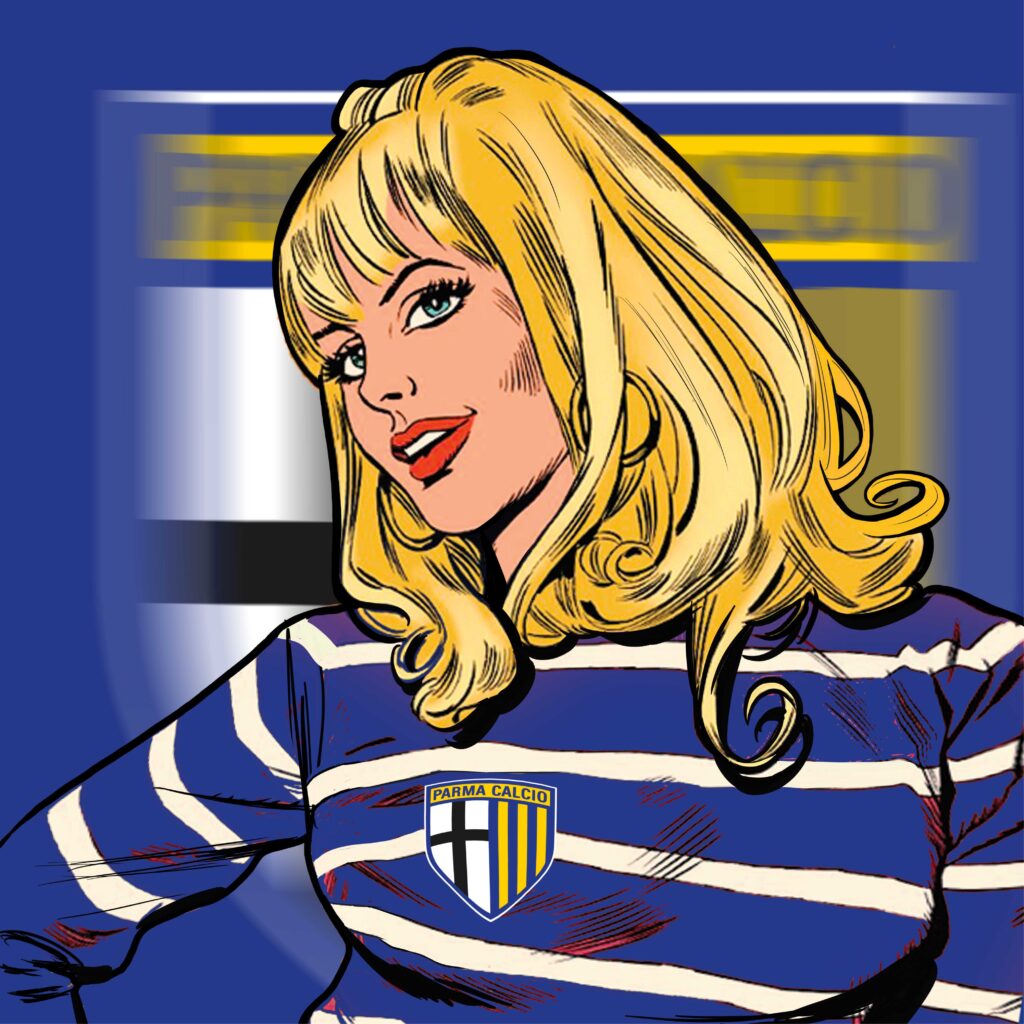 Teodolinda passed from here. Her presence has left a permanent sign in the story of the city, thanks to her enlightened mind and her charity. Before her, Hercules, demigod with untamed courage, forged his weapons in this land, leaving a trace of strength and power. Here, where the lion became legend, the majestic Mona Lisa from Brescia, with her golden mane, keeps watching over a city that still has a lot to narrate.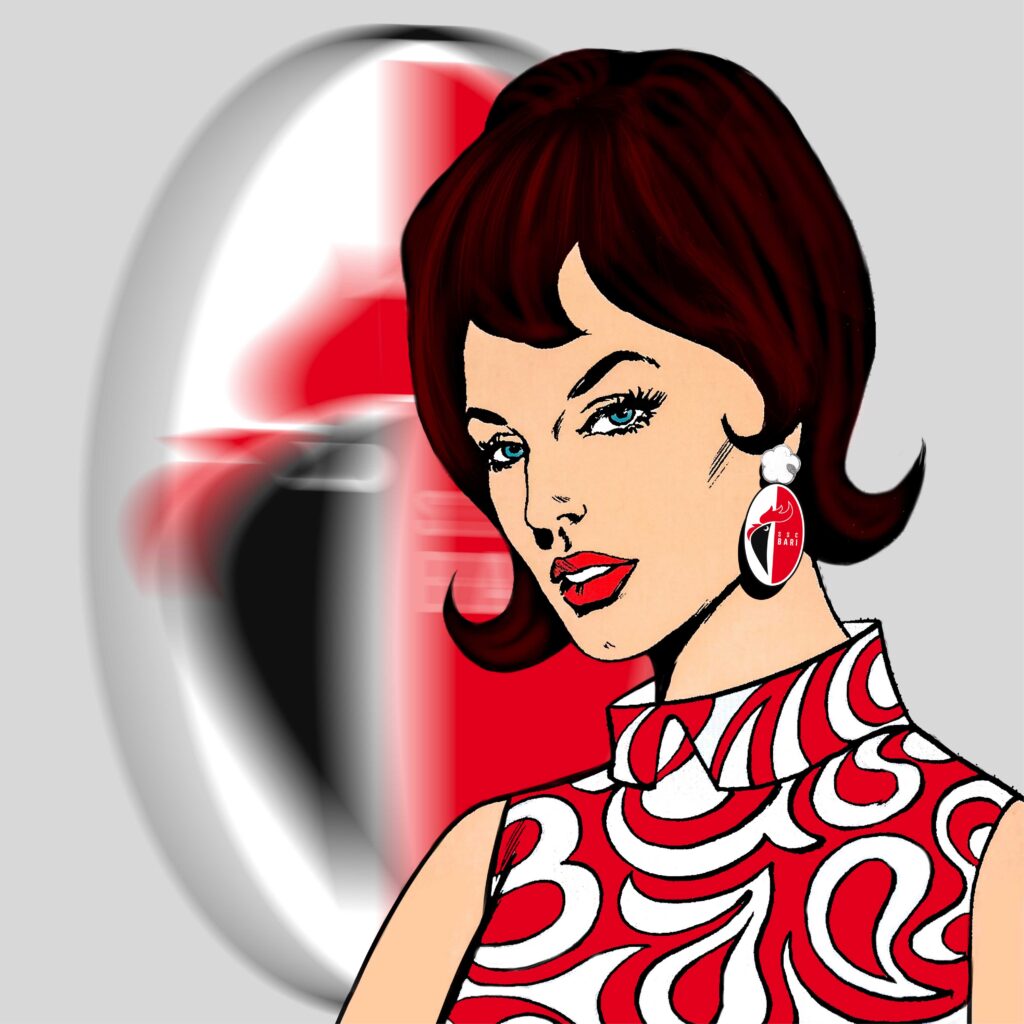 Everytime that a ray of sun strokes the face of the Mona Lisa from Reggio Calabria, she gives a smile of joy and her crystal clear eyes, sea coloured, grab us and take us in an unforgettable trip among the bright colors of her streets and the intense smell of citruses and flowers.
Linework: In art, reflection of contemporary society, women suffer many difficulties to stand out. What are these difficulties that a woman can encounter in pursuing a career as an artist? What could be done to improve this situation?
Cristina: Sadly in Italy (and not only), female artists are hugely under-represented in the museums, the public and private foundations, in galleries and exhibitions, in the most prestigious auctions and their pieces are often considered less intense or interesting than the ones from the male artists.
Furthermore, many female artists, myself included, keep facing many difficulties in finding loans and support in their institutional projects. 
The censorship towards female artists has been the only solution for centuries and, as we can all imagine, has brought to Humanity a loss of a great amount of pieces of art with great historical and cultural value. As an activist artist, it is my duty to fight censorship and gender discrimination in the world of art, so that the artistic and cultural heritage of the Humanity can fully reflect the voices and the visions of all the people, despite their gender. This way only we can guarantee that our artistic legacy will keep inspiring future generations.
NOTE: Cristina's NFTs, exclusive contents for Linework, are available on the App. All profits will be donated to associations that deal with the fight against violence on women.